Welcome to Bangladesh Eye Hospital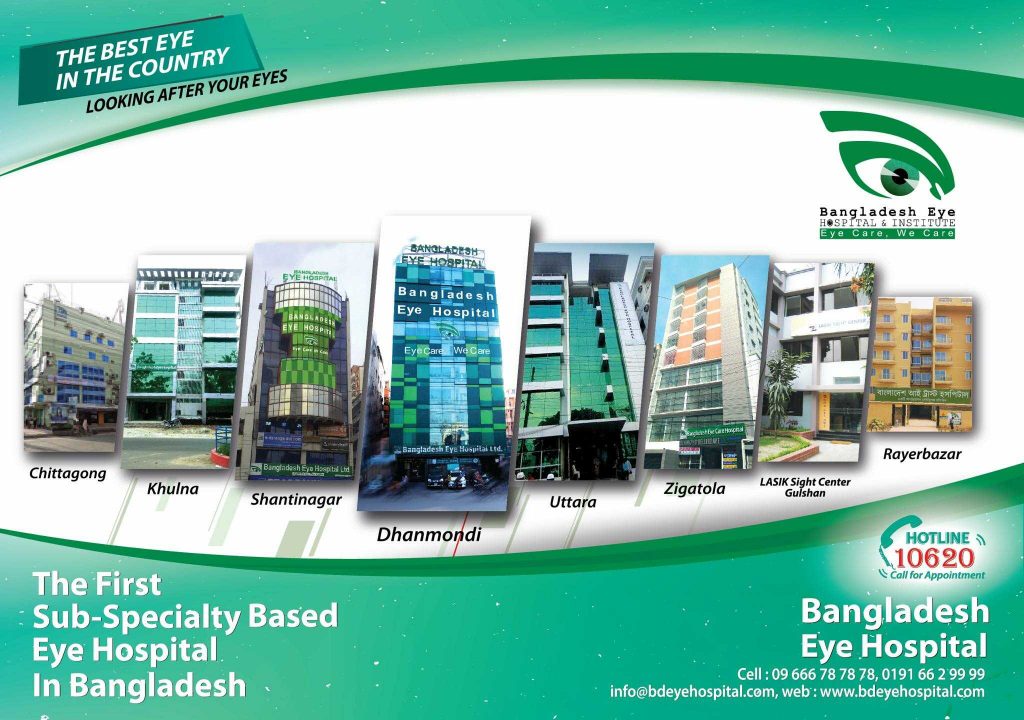 The eye care scenario is evolving rapidly in Bangladesh. In this era of globalization to keep pace with the modern world, both excellent clinical expertise and latest technology in instrumentation are essential.
Bangladesh Eye Hospital has begun its journey with the aim of providing the best eye care in Bangladesh which will be at par with the modern world along with a fragrance of warm Bangladeshi hospitality.
Contact us @

Bangladesh Eye Hospital
House # 78, Sat Masjid Road, at west end of Road # 27 ( old ), Dhanmondi R/A, Dhaka – 1205, Bangladesh.
Tel : (+ 88) 09 666 787878
(+88) 01916629999
e-mail : behospital@yahoo.com
web : www.bdeyehospital.org